2x1 Page Newspaper Template Adobe InDesign (8.5x11 & 11x17 inch)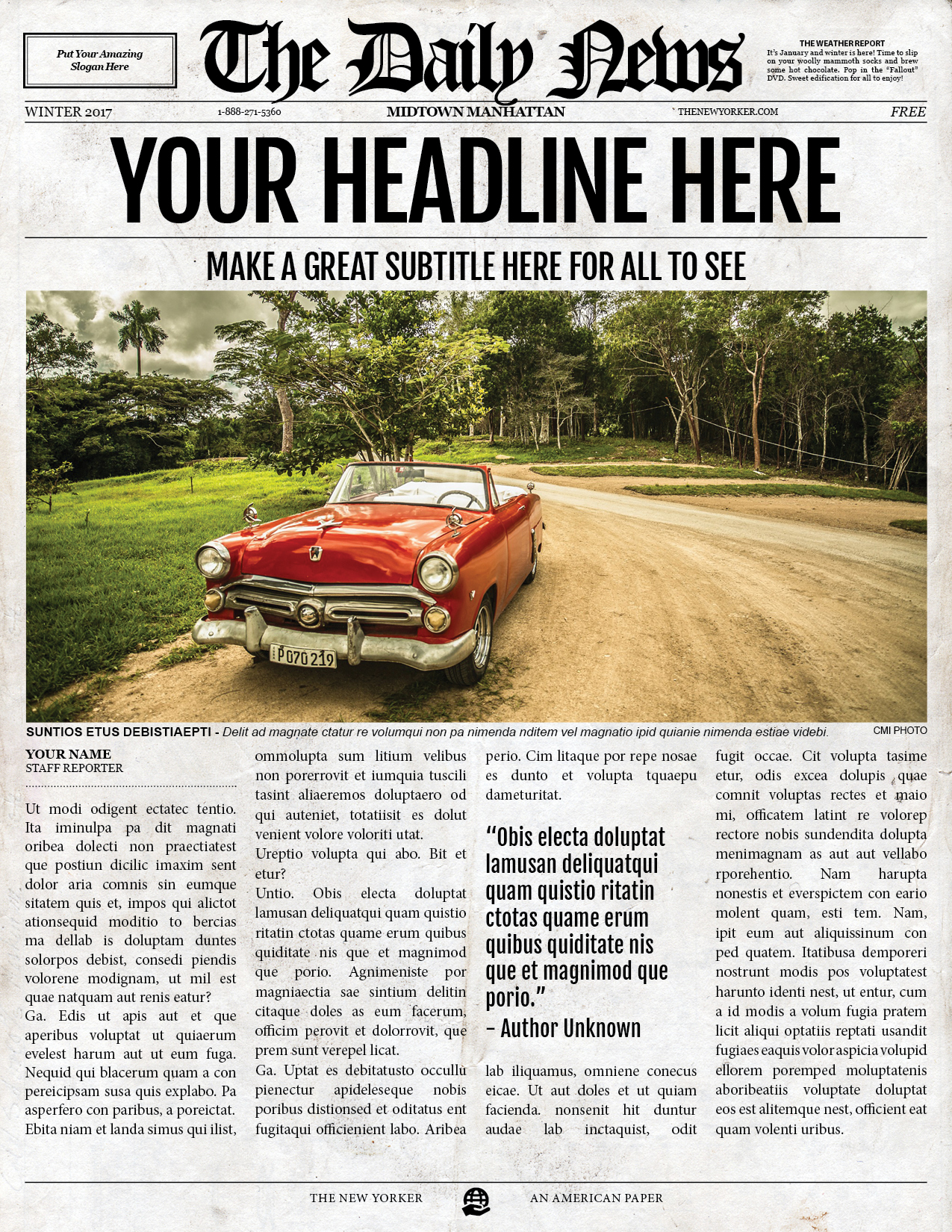 2x1 Page Newspaper Template Adobe InDesign (8.5x11 & 11x17 inch)
Description
Go wild with two newspaper templates for the price of one! The first letter sized newspaper template is perfect for a business flyer, school project, or event announcement. Get the realism of a 1920's vintage newspaper printed in perfect letter size. Print it right from your printer with no issues.
The second template is for large format, home photo printers who want the realistic look of an actual newspaper without the expense and setup of a printing press print job!
Of course, both of these newspaper templates can be printed on a letter size printer without losing any quality since they are vector based!
Newspaper Template Features:
Two templates for the price of one
Includes third bonus modified newspaper template (similar to the other two in "old style" presentation)
Easily change the newspaper name, headlines, photos, article, and other text throughout
2 front page designs + bonus modified layout
Each template is 1 page
8.5x11 inches and 11x17 inches
For Adobe InDesign
Prints on any printer
Prints at any size since they are scalable vectors
Download the grunge background here: https://goo.gl/G8DL4g
Money Back Guarantee
We have sold over 900 newspaper templates for Adobe InDesign, Photoshop, and Illustrator. If you are not fully satisfied with the newspaper template contact us for a full refund. We offer a 100% money back guarantee - no questions asked!
System Requirements
Support
For technical support, refunds, or any other questions, please email us at ted@newspaperdesigners.com or visit www.newspaperdesigners.com/support-request/