5 Newspaper Style Templates Bundle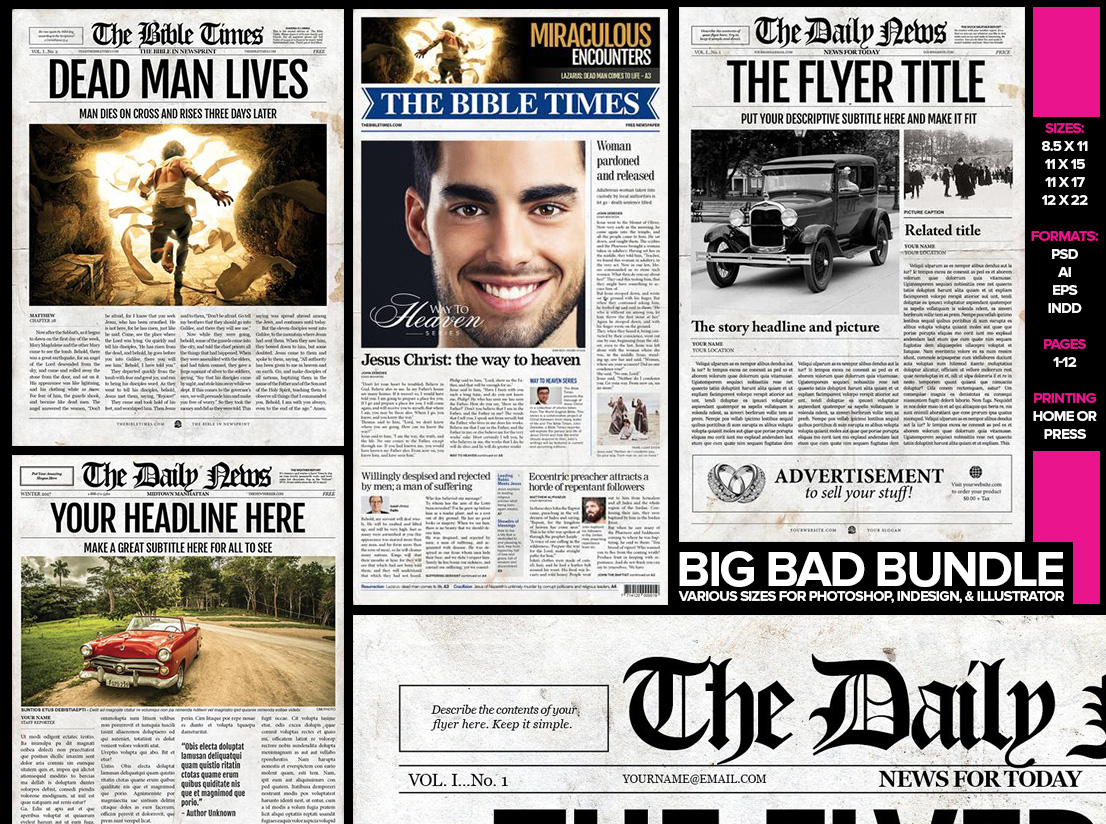 5 Newspaper Style Templates Bundle
Newspaper Layout Template
These newspaper templates are a must have for any serious newspaper designer! Based on the design and layout concepts of actual newspaper publications, these templates look and feel like the real thing. 5 templates included for Photoshop, InDesign, and Illustrator.
Newspaper Layout Template Bundle Features:
Easily change the newspaper name, headlines, photos, articles, and other text throughout
Up to 12 pages
Multiple sizes (8.5x11, 11x15, 11x17, 12x22)
For Adobe Illustrator, Photoshop, and InDesign
Prints on any printer and actual printing presses
System Requirements
Money Back Guarantee
We have sold over 800 newspaper templates for Adobe Illustrator, Photoshop, and InDesign. If you are not fully satisfied with the newspaper template contact us for a full refund. We offer a 100% money back guarantee - no questions asked!
sale